CBM Equipment Lending Library
The Wisconsin Department of Natural Resources' Citizen-based Monitoring Program has a number of items that monitoring projects and volunteers can borrow free of charge.
Field Equipment

Binoculars
Canvas sacks with reflective straps
Clipboards with storage
Compasses
Field work vests
Flagging tape
Wire stake flags
Tool boxes (empty)
Trail cameras

Measuring Equipment

Basal area prisms
Calipers
DBH tapes
Measuring tapes
Meter sticks
Rulers
Spring scales
Rain gauges

Trapping Equipment

Mouse traps
Pitfall traps
Rat traps
Sherman traps
Tomahawk traps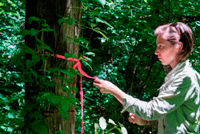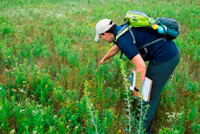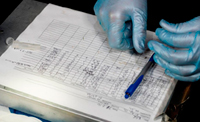 Looking for something not listed here? Let us know; we might be able to help. For inquiries about the items listed above or for other questions, contact Owen Boyle: [email protected].